YOU CAN HAVE DIPLOMATIC IMMUNITY WITHOUT HIRING AN EXPENSIVE ATTORNEY
Diplomatic Immunity Secrets provides you with the tools to become a protected class and how to file for damages to recover any loss. It will provide you with the opportunity to finally protect yourself and your loved ones from police brutality and recover damages from past or future police encounters. This Exclusive Course is a path to correct your Political Status in America to provide you with the much-needed protection you deserve from rampant police violations and violence.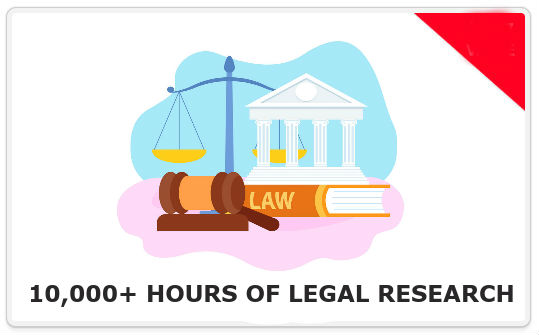 Save yourself 10,000+ Hours of Legal Research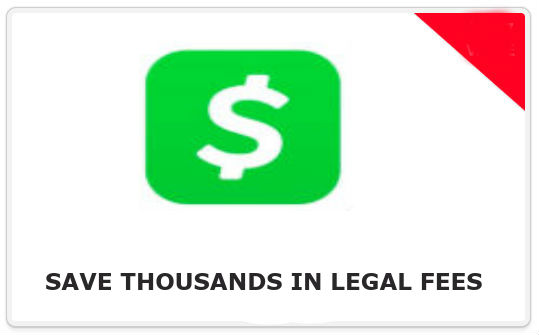 Save yourself the $8,000+ legal retainer with our templates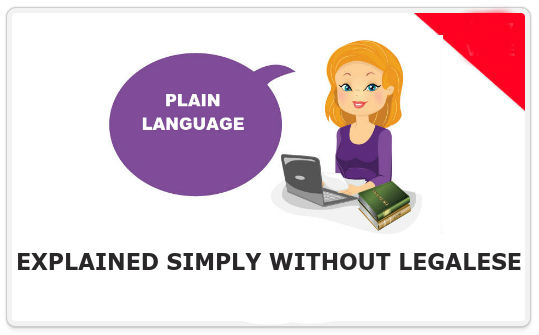 No legalese or legal jargon that's hard to understand jargon
INSIDE THE COURSE YOU'LL LEARN:
How to establish the highest record!

How to Secure your natural rights!

How to remain in honor!

How to become a DIPLOMAT quickly!

How to ENFORCE your notices effectively!

How to record your notices in ONE HOUR!

6 POWERFUL Legal Notices!

How to Protect Yourself and Your Offspring!

Easy to Follow Instructions, Templates & Examples!

10,000 Hours of Legal Research!

BONUS COURSE Included!

No Attorney Necessary!

No Previous Experience Necessary!

No confusing 84-letter package sent to 100 government bureaucrats!
THIS COURSE IS PERFECT FOR YOU IF...
you are self-determined, self-motivated and a self-starter who embraces self-improvement
you realize this is a personal journey that requires your own due diligence
you are willing to review the material 10-50 times for full comprehension
you are willing to take massive action on your own legal matter
you realize that legal processes takes time, commitment and patience
you embrace practice peaceful solutions on your journey to getting justice
you are willing to participate in the community forum and sharing real-world lessons
you desire unity

as a community builder

you have a spirit of determination
THIS COURSE IS NOT FOR YOU IF...
you desire quick, fast, emergency solutions due to a sense of urgency
you desire one-on-one attention or document review from the author
you desire telephone consultations to discuss your individual case
you desire confidence building sessions before you execute legal documents
you desire personal attention from the course educator beyond email support
you desire anarchy as a belligerent paper terrorist filled with rage and revenge
you lack self-discipline and find yourself constantly self-sabotaging or turn to violence
TESTIMONIALS
"I can honestly say, it sure would have been a hell of a lot easier if I had had that step by step process some years back." – GTS
---------------------------
 "As a proclaimed Moor I did not need to buy Anne's Status Correction course, but after a recent windfall, I chose to, because it was such a reasonable cost. I have to say that after seeing what has been offered on the internet, this is the best course you'll ever get for this type of process for the price, and surly better than a lot courses costing 10 times, or more, as much. From my research she makes sure that all your bases are properly covered, and gives you enough background and research material to easily do you own follow up research so you have the comprehension to make the weight of her process felt by those functioning only under color of law. I even learned about some practical uses I had not come across before for certain documents that could easily compensate for the price of the course. If you have not done a status correction that you know is meaningful, and upon which you know you can stand up to the color of law abuses of our current system, then I can easily recommend her course. If you have, but like me you love to learn more about what others have really done who seem to know what they're doing, I can genuinely say that the investment in Anne's course is worth the money. The only exception might be if you are already intimately familiar with the work of Patrick Devine, someone I had encountered but not studied in my years of research. Part of the real value of Anne's work reall is in her curation, so you don't have to take the time to sort wheat from chaff yourself. Whether you by her course, or not, I highly recommend that you learn Administrative Process, and that you do a status correction. Both are necessary to learn to live truly free in the Matrix that has been created to entrap us. Pax et Libertas!" - AA
---------------------------
 "The status correction course is clearly head and shoulders above all the classes that I have ever taken on this subject matter. We are very blessed to have the ability to take a course that is so powerful and clear and on point. We have no excuses." - ADS
---------------------------
 "I purchased the Status Correction by Anne Smith three weeks ago and after spending time in it here's what I know: I can feel the soul from her writing as if it she was writing it for me on paper. I read it a few times now and I know it is going to save me 3 to 4 years of research. I studied for 5 YEARS so I seen a lot of messed up paperwork from different people. None of them come close to Anne's course. Another thing I can't believe…the low price because everybody ask for donation in the high hundreds and thousands… but this woman is asking far less donation than what I think the course is actually worth. What I'm telling you is game recognize game and I'm telling all the people in the past ghosted on and left me lost and confused and worst off from filing unnecessary shit. whereas this course by Anne gave me clarity. I love everything because it was clear with detail on things I knew but see it again for the first time. I told you I can feel the soul already but her writing is nothing i've seen before and I've seen a lot of shit over the years. This is a spiritual journey for me and I've experienced a lot of growth and change already. I'm more awakening than ever to reclaim what I always was before coming into existence. Anytime I reached out to Anne she has been helpful and kind and answer my questions without handling me as if I was bothering her which is how the other people treat people. I was surprised that Anne Smith called me when I sent her message… but i appreciate that she did take the time to call and write back with much attention to detail. This rarely happens but that's how it's supposed to be since we on the same boat. The people I was dealing with in the past act like I was bothering them but Anne helped with a kind spirit. If you are ready to become a living man or woman on this land again this course will make that happen which I recommend 100%. I truly appreciate this woman for blessing the people with hardcore dedicated work at best!!!! If you're ready to be a part of the solution, you need the right knowledge. Knowledge is power but the right knowledge will deliver the keys to the kingdom. This course does that.. it is an investment in yourself and the community which is why I have a duty to share my experience. You'll realize this for yourself when you read the course for the first time and it gets better every time you read it again. Bottom line: Get the course." – HEB
INTENSIVE LEGAL RESEARCH
It's important to note that I am not an expert. I am not a guru. I am not a lawyer. I am not an attorney. I am not a judge. I am not a therapist. I am not your savior. I am not your mother. And I am not your ex-wife, ex-girlfriend, or ex-anything. I am a researcher and an author who happens to enjoy the research process and the writing process. I offer to share my legal research curated over many years of study for a fair exchange. 
My research and subsequent writings are based on the operation of law. It is based on facts, not opinion. My research will save time and money. However, one must use the information to conduct one's own due diligence. If you lack the confidence to stand on the research for yourself, you should refrain from executing the documents until you have a thorough understanding of what you are doing because it is not wise to execute documents that you don't completely comprehend. That's foolishness and only fools rush in and you wouldn't survive being tested by a system that is built upon corruption and deception. If you enroll, my unsolicited advice is to read the course content a minimum of ten times, or until complete comprehension takes place, which happens first.
UNLIMITED SUPPORT
Support is provided via community forum ONLY. Similar to purchasing a book, you get access to the content, not the author. The answers you seek are in the content and a thorough review will allow the material to get into your spirit.
RULES OF ENGAGEMENT
Our community promotes peaceful engagement to share wins for encouragement and inspiration. It is not for angry tirades or to rage against anything or anyone. ANY and ALL angry rhetoric, hate speech, indicators of violence or disrespectful communication in the course community will result in an immediate removal from course access.
IMPORTANT NOTICE
REGARDING SCAMS
I receive messages on a weekly basis from people who have been scammed by people selling unauthorized copies of my intellectual property in "study groups", etc. The real content is guaranteed to be 100% effective and is supported inside the course ONLY.
While I would love to be able to offer discounts to all those who have been scammed by other people, unfortunately, I am unable to continue to do this.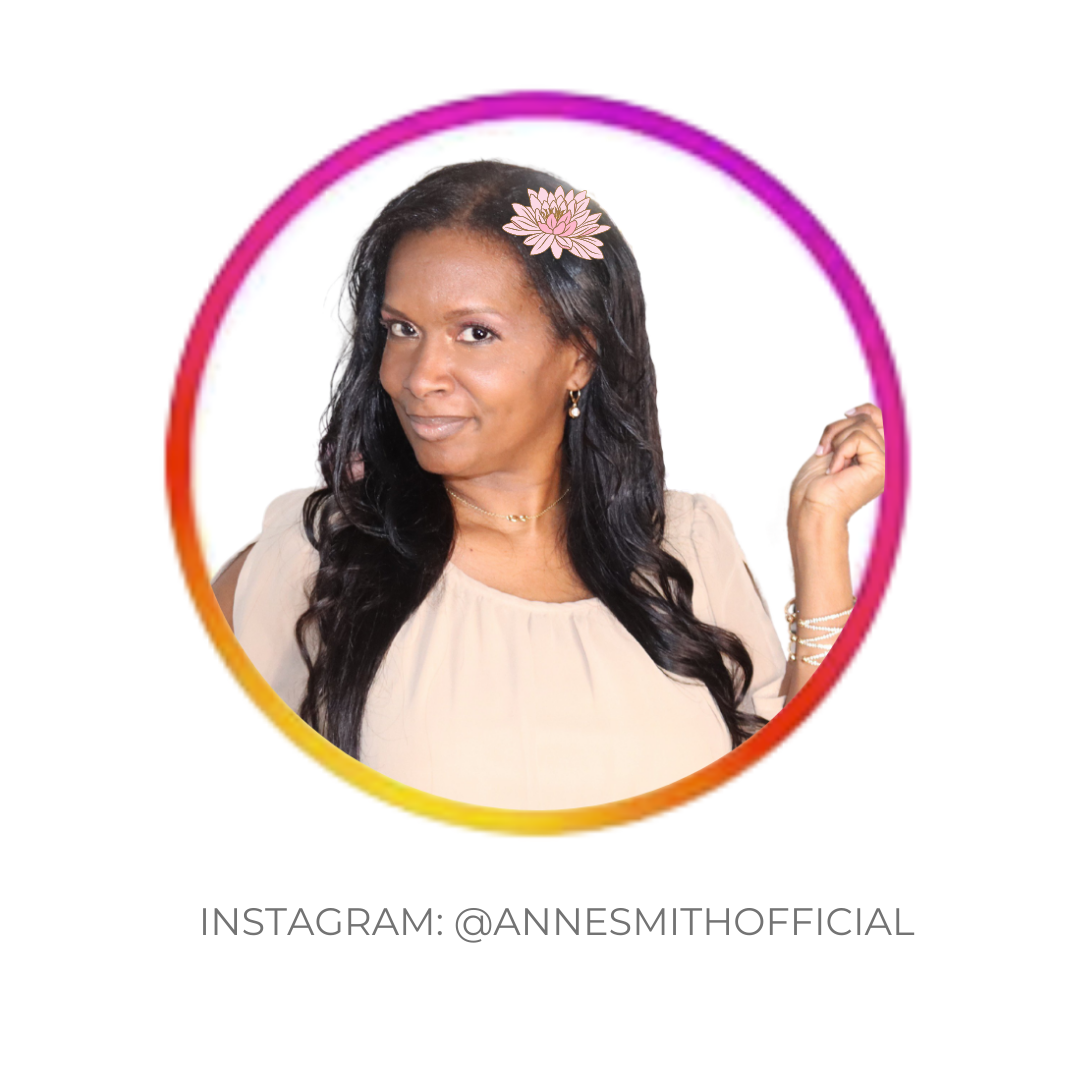 Hi, I'm Anne Smith
I'm a mother-turned legal researcher and activist who simplifies the complex world of laws.
My mission is to share what I learned to empower you. When you learn how to play the game for yourself, no one can take away that knowledge.
Cheers to your freedom and prosperity, one course at a time.