ENROLLMENTS ARE SCREENED
Your enrollment is subject to approval contingent upon you passing the verification process. The verification process can take up to 14 days and you will not have access to any content. If you do not pass the verification process you will be removed from the PRIVATE BANKING COACHING PORTAL and your enrollment fee is hereby forfeited. If you have ANY questions please submit them through the Support Portal (the link is below). If you contact me via email to complain about the screening process you forfeit the first enrollment fee and you will be removed from the portal immediately.
REQUIRED PERSONAL INFORMATION
Your Full Name
Your Address
Your Telephone Number
Your Email (main email)
Your Email (secondary email)
Your Facebook Profile Link
Your Photo ID (2)
Your Employment
Your Family Emergency Contact (Name, Address, Phone, How You Are Related)
Your Proof of Life Video
Your Consent to Non-Disclosure Agreement with $25,000 Rider per Violation
Your Consent to Non-compete Clause with $25,000 Rider per Violation
Your Consent to settle matters in the jurisdiction of the school owner
Your personal information is submitted in a protected private database that is not accessible to any students.
RULES OF ENGAGEMENT
Due to the sensitive nature of the content, this portal is subject to being closed without notice due to ANY violations of the above agreements. If you pass the verification process, access to the content will be released via monthly drip feed to prevent pirating and unauthorized sharing and/or reselling of my intellectual property.
REFUND POLICY
This is a coaching event, not a course. As stated in Teachable's Terms of Use, Coaching IS NOT covered by Teachable's 30-day student refund policy. AS A COACHING PORTAL OF HIGHLY SENSITIVE BANKING OPERATIONS YOU ARE REQUIRED TO TAKE YOUR OWN INDIVIDUAL ACTION WITH THE INSTRUCTIONS PROVIDED. WHEREAS 99% OF ATTENDEES ARE INFORMATION HOARDERS AND DO NOT TAKE ANY ACTION. THEREFORE, THERE IS ABSOLUTELY NO GUARANTEE THE PROCESS WILL WORK FOR YOU!

THERE IS A MONTHLY FEE FOR ENROLLMENT AND THERE ARE NO REFUNDS AFTER ENROLLMENT. SIMPLY CANCEL YOUR SUBSCRIPTION ON YOUR TEACHABLE DASHBOARD. IF YOU NEED ASSISTANCE CANCELING YOUR MONTHLY SUBSCRIPTION, PLEASE CONTACT THE TEACHABLE SUPPORT TEAM DIRECTLY.


PERSONAL MESSAGE TO DECENT & HONEST PEOPLE
I am deeply saddened that I have to take extreme measures to protect myself against scammers and scalawags who put a target on my intellectual property. They really couldn't care less about my mission to uplift humanity through education and I really couldn't care less about suing them! To the people who have to endure this process, please know that you are appreciated. Thank you for your support.

NEED FINANCIAL ASSISTANCE? LEARN & EARN!
HAVE QUESTIONS? GET ANSWERS!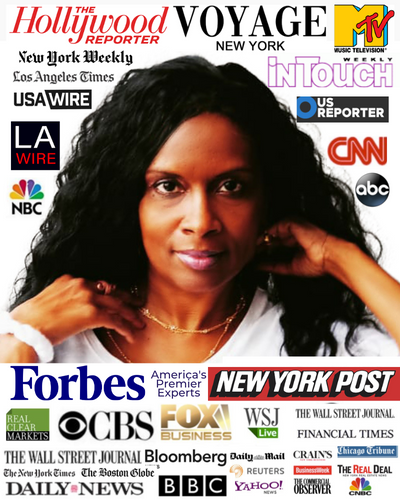 Hi, I'm Anelia Sutton

I'm a mother-turned legal researcher and advocate who simplifies the complex world of laws.


My mission is to share what I learned to empower you. When you learn how to play the game for yourself, no one can take away that knowledge.
Cheers to your freedom and prosperity, one course at a time.
STAY CONNECTED ON:
https://beacons.ai/aneliasutton