LAW SCHOOL FOR SUI JURIS
(SELF-LITIGANTS)


WHAT TO EXPECT
Save $100K in Legal Fees!
Save 4 Years of Law School Training!
Save 10,000+ Hours in Legal Research!
Underground legal secrets! lawyers don't want you to know
Gain advanced jurisprudence experience previously reserved for law firms!
Templates to protect your rights and close your own case!
Gail more legal knowledge than a roomful of lawyers and judges!
Create your own community advocacy program!
Access an exclusive community of legal gladiators!
Confidence to slay legal dragons!
Graduation Diploma!
Graduate Forum with Anne Smith!
TESTIMONIALS
"Anne, that was an encouraging and very positive response thank you for offering another very logical perspective... I understand exactly where you are coming from and you are correct." — Dario M.
"I always appreciate you Anne. Thank you for your timely words of advice today." — Paul W.
"OMG you sound so normal and I can actually understand what you're saying and what to do!" — Rhondior
"I'm just going to say YOU are the most down to earth person! We need more women like you doing this kind of work." — Paul P.
"I have learned more here than if I had taken graduate law studies at the most prestigious law University! A court notary said 'You know more than most lawyers I come across.' Now I am Estate Planning for a co worker. I appreciate You Anne Smith! — Shemsu E.
REQUIRED READING
Please purchase the following course materials to be prepared for classroom discussions:
(1) Jurisdictionary course by Dr. Frederick Graves.
Click the link to purchase now: http://suijuris.ironsharpensironcouncil.com
(2) Clear Her Name mini textbook and companion workbook by Anne Smith.
Click the link to purchase now: https://clearhername.com/book
REVIEWS FOR THE CLEAR HER NAME BOOK
⭐⭐⭐⭐⭐ "When Anne Smith's daughter went to the orthodontist to have her wisdom teeth extracted, neither she nor her mother could have imagined that her life would become miserable. After having a severe drug reaction and being arrested, Smith's daughter spent 21 months in prison awaiting trial. Although she was found Not Guilty by Reason of Insanity, her ordeal was not over. Smith devoted all her energy to clearing her daughter's name, but she also made another commitment. In her book, Clear Her Name, Smith aims to empower American citizens who often ignore how the legal system works, and raise awareness of their rights, hoping that what happened to her and her daughter will not happen to other families."
Clear Her Name is not for the faint of heart. Anne Smith's story is one of those terrible judicial errors that we hope will never happen. However, this book reveals her courage and strong character. She must be taken as a model for her determination not to give up. As I read her book, her strength was an inspiration to me. Moreover, Smith is praiseworthy in her dedication to an important cause. Although she is not a lawyer (she specifies it), her suggestions can help those in a difficult legal situation. How Smith tried to fight ignorance with Clear Her Name is a step in the right direction. I recommend this book to anyone who wants to know more about his or her rights. While I hope these things will not happen to any other family, getting ready in advance can give you an edge at the right moment.
- ASTRID IUSTULIN, Reader's Favorite
⭐⭐⭐⭐⭐ "Clear Her Name: A Mother's Journey in Legal Research to Save Her Daughter is a book containing legal information that can help anyone when the law is not on their side. There are many legal loopholes that people who aren't law experts don't know, and many people take advantage of their lack of knowledge in this field. Anne Smith tells the cruel story about the misjudgment of her daughter. Involuntary medication led to her daughter experiencing adverse symptoms that resulted in her acting unlike herself. Anne teaches her readers that you don't need to be a lawyer to know the basics that will help your case persevere or even get a fair trial. Her advice gives power to the reader to not let go and not let people bully us for our lack of knowledge in a certain field. In some cases, the only people we can trust are ourselves.
Clear Her Name is a must-read book for everyone who is a citizen of this world. Not knowing your rights is equivalent to not knowing you have rights. Anne Smith helps readers realize this and hopefully moves their lives toward helping people; aiding those who are unaware of the legal mistakes or maliciousness that can occur daily. Just because a person is a lawyer, someone who devoted their life to people's rights, doesn't mean that they are good and honest. Anne's story has broken my heart. Additionally, it has made me realize that just because someone has a university degree, it doesn't automatically mean that they are honest in their work and that they want the best for their clients. Thanks to this book I have learned to not always trust the professional and that doing a bit of research on my own behalf will not only make things easier but maybe even save lives."
- CAROLINA RESTREPO, Readers' Favorite
⭐⭐⭐⭐ "Clear Her Name: A Mother's Journey in Legal Research to Save Her Daughter by Anne Smith is a combination diatribe against America's legal and court system, a self-help book regarding criminal court procedures, an inspirational treatise about perseverance paying off, and a promotion about how the author might be of help in protecting trial defendants. The crux of the matter is the author's inexhaustible journey in helping her daughter deal with trial and conviction issues. Apparently, her daughter, while under prescription drugs, committed a serious offense, and after an extensive court wrangle was judged not guilty by reason of insanity (NGRI). After this verdict, her daughter was held in prison for an inordinate amount of time waiting for a "bed" to be freed up in a Virginia hospital. Ms. Smith contends that a NGRI verdict can often be more serious than plain guilty with a prison sentence. Presently, Ms. Smith is working to get an NGRI verdict equivalent to a Not Guilty under the label of involuntary intoxication.
In Clear Her Name, Anne Smith's loathing of the injustices she has encountered in our justice system is crystal clear. She claims that there are "tens of thousands" of cases of wrongful convictions. The key piece of advice she offers her readers is "to learn the law of your case." She emphasizes the law is the authority in a courtroom, not the judge, and that it is vital for those concerned about the defendant to do their homework as she has done and is doing regarding her daughter. She has become a professional expert in her own right, offering advice and even consultation services to those in need. In dealing with her daughter's case, Anne Smith has become a victim of both Broken Heart and Legal Abuse Syndromes and says that the road to recovery is "speaking out," which she, "as a mother and advocate for justice and truth" and as a "whistleblower of corruption," is certainly doing. Clear Her Name: A Mother's Journey in Legal Research to Save Her Daughter by Anne Smith will open readers' eyes not only to the state of corruption in the justice system but also how to triumph against it."
- JOHN MICHAEL MILLER, Reader's Favorite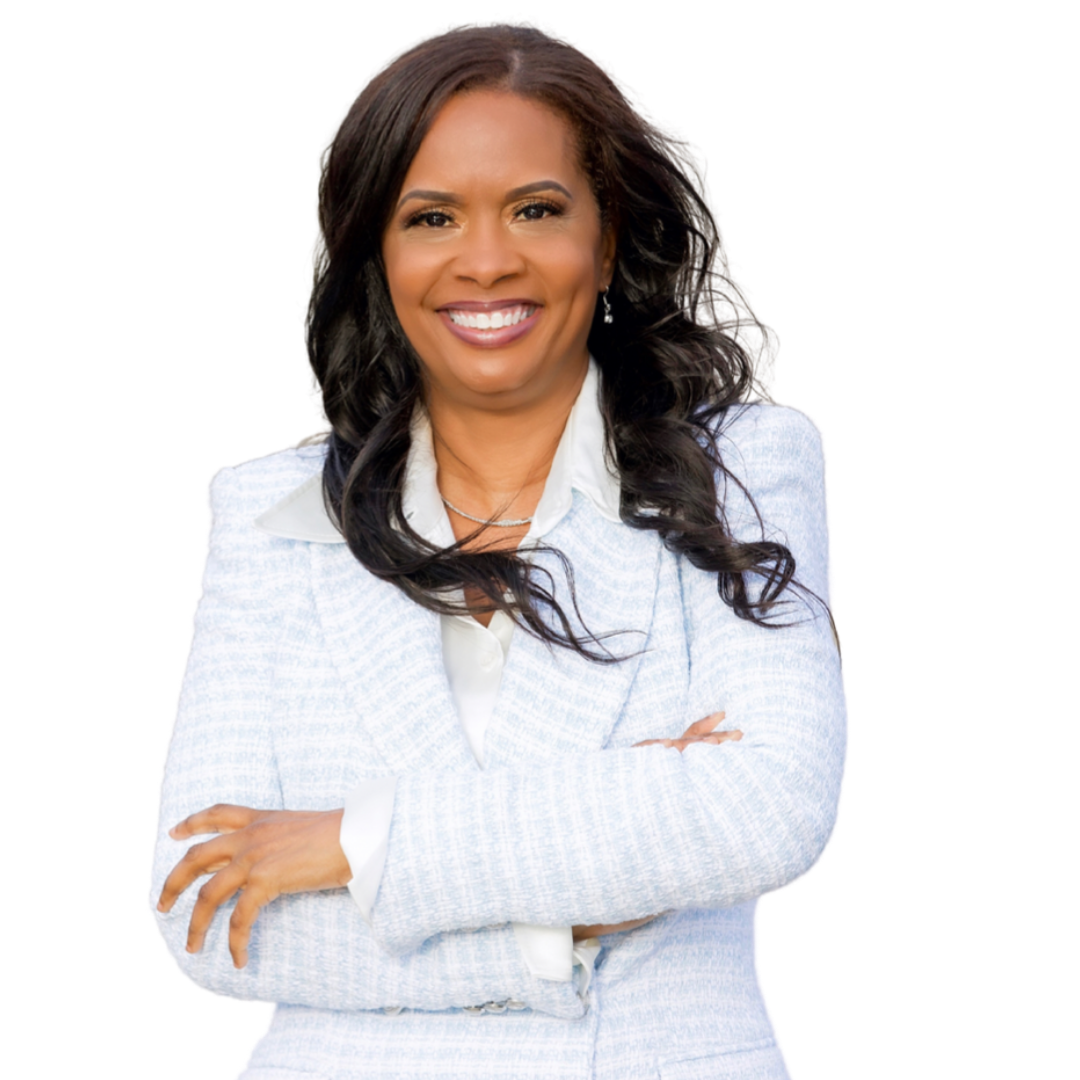 I'm a mother-turned legal researcher and activist who simplifies the complex world of laws.
My mission is to share what I learned to empower you. When you learn how to play the game for yourself, no one can take away that knowledge.
Cheers to your freedom and prosperity, one course at a time.
Follow me on Tik Tok: